Understanding Creditor and Debtor Rights
Oct. 12, 2021
Many creditors in Canada hire third-party collection agencies to collect a debt. Having your debt turned over to a collection agency can be a nightmare. It is not uncommon for collection agencies to harass debtors and use dishonest, threatening, and other unfair (and illegal) practices when attempting to collect a debt.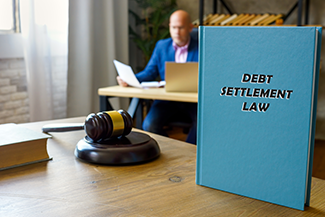 According to Statistics Canada, the average Canadian household owed $1.71 for every dollar of disposable income as of the end of 2020. If you owe any amount of money and start receiving endless phone calls and letters from debt collectors, you need to understand creditor and debtor rights in Canada.
Lawyer Matthew Harris, a skilled bankruptcy lawyer in Toronto, Ontario, understands how frustrating and stressful those debt collection practices can be. His firm, Matthew R Harris Law P.C., is committed to vigorously fighting on behalf of clients to protect their rights and ensure that creditors and third-party debt collection agencies adhere to professional and ethical standards when doing their jobs.
What Are Your Rights as a Debtor in Canada?
Those harassing phone calls and letters from creditors and collection agencies can be both intrusive and annoying. It is vital to understand your rights as a debtor so that you know what creditors can and cannot do when attempting to collect a debt.
Some of the most fundamental rights of debtors include:
You have the right to be free from unfair, abusive, and deceptive tactics from debt collectors;

You have the right to be treated with respect and in a fair manner;

You have the right to write a letter to the collection agency to request they stop calling you;

You have the right to request the creditor to verify your debt;

You have the right to dispute inaccurate or wrong debt reports; and

You have the right to sue a creditor or debt collector for violating your rights.
What Creditors and Debt Collectors Cannot Do in Canada
Ontario has the Collection and Debt Settlement Services Act that prohibits creditors from engaging in deceptive, dishonest, abusive, or threatening practices when collecting debts. Under this law, creditors and debt collection agencies are also not allowed to:
Contact a debtor on a statutory holiday

Contact a debtor more than three times in a 7-day period without the debtor's consent

Harass or intimidate a debtor

Apply unreasonable pressure on a debtor to repay the debt

Use threatening or coercive language when communicating with a debtor

Provide false or misleading information

Charge a debtor any collection-related costs
If a creditor or debt collector breaks any of these laws, consider speaking with Lawyer Matthew Harris to determine whether you have grounds to sue the creditor.
How Matthew R Harris Law P.C. Can Help
Dealing with creditors and their annoying phone calls can be frustrating and stressful, and so is facing insolvency or bankruptcy proceedings in Canada. Often, debtors are not aware of their rights and options when they have lots of debt that they cannot repay.
If this sounds like your situation, Lawyer Matthew Harris is here to help you make the right decisions in what might seem like a hopeless financial situation. You need a skilled bankruptcy lawyer on your side to help you regain control over your finances and put you back on track.
You do not have to go through this alone. Reach out to Matthew R Harris Law P.C. to schedule a case review and develop a plan of action to improve your financial future. The firm represents clients in Toronto, Ontario, as well as Ottawa, London, and Hamilton. The help you need is one phone call away.