What Assets Can I Keep if I File for Bankruptcy?
Sept. 21, 2023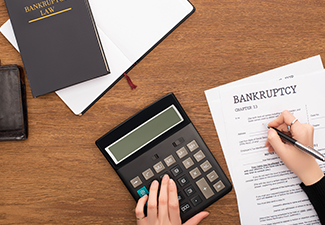 The fear of losing everything is often the single reason debt-ridden Canadians are reluctant to file for bankruptcy. While it is a common misconception that you will lose everything if you file for bankruptcy, some of your assets could actually end up getting liquidated to pay off your secured debt.
For this reason, you might want to consider what assets you can keep and what you will have to give up if you file for bankruptcy. Lawyer Matthew Harris can help you understand what you can do to ensure that you retain as many of your assets and possessions as you possibly can. He's been helping residents of Toronto, Ontario, as well as Ottawa, London, and Hamilton, wipe their debts clean to get a fresh start.
Types of Bankruptcy in Canada
Canada recognizes four common types of bankruptcy (or insolvency):
Personal bankruptcy for individuals and small businesses
Corporate bankruptcy for businesses and incorporated companies
Consumer proposal for individuals and businesses whose debt does not exceed $250,000 (excluding mortgage)
Division I proposal for individuals and businesses with more than $250,000 in debt
Unlike the United States, Canada does not have Chapter 7 and Chapter 13 bankruptcies. In Canada, personal bankruptcy is like Chapter 7 bankruptcy in the U.S., while a consumer proposal is like Chapter 13 bankruptcy.
Canada uses the term "insolvency" to refer to individuals and businesses who cannot uphold their obligations to repay debt to lenders on time. According to the official website of the Government of Canada, the total number of insolvencies in the country increased by nearly 20% within a 12-month period in 2023.
Can You Keep Assets in Personal Bankruptcy?
Personal bankruptcy is a legal process that relieves a debtor of their unsecured debt. When a debtor files for personal bankruptcy, they surrender all of their non-exempt assets and make monthly payments to the trustee assigned to their case in exchange for getting a discharge of their unsecured debts. To be eligible to file for personal bankruptcy, you must be considered "insolvent" and have at least $1,000 in total debt. In the eyes of the law, an individual is insolvent when he or she cannot repay their debts.
Can You Keep Assets in a Consumer Proposal?
A consumer proposal is an alternative to personal bankruptcy that allows the debtor to keep all of his/her assets. This type of bankruptcy, which is a negotiated debt settlement arrangement, offers the following benefits:
Prevents your creditors from taking legal action against you

Forgives your unsecured debt upon discharge or completion

Allows you to get back on track financially by paying off your debts over the course of up to five years
However, the most significant advantage is that the debtor does not need to give up any of their assets when they file for a consumer proposal.
Can You Keep Assets in a Division I Proposal?
Similar to a consumer proposal, a division I proposal allows you to keep all of your assets. The biggest difference between a consumer proposal and a division I proposal is automatic bankruptcy. When a division I proposal is rejected, the debtor is automatically put into bankruptcy. By contrast, when a consumer proposal is rejected, the debtor can choose whether or not they want to file for bankruptcy, make another consumer proposal, or take no action whatsoever.
Which Assets Can You Keep When Filing for Bankruptcy?
In most cases, individuals in Canada can keep the following assets when filing for personal bankruptcy:
Up to $10,000 equity in the principal residence

A motor vehicle worth up to a provincial limit (in Ontario, you can keep a motor vehicle with a value of up to $7,117)

Clothing and personal belongings

Foods, furniture, and tools in your house

Work-related equipment

Any RRIF, RRSP, DPSP, and RESP savings except any contributions made within 12 months of the filing date
If you would like to keep all of your assets, you might want to speak with a lawyer and discuss alternatives such as a consumer proposal or division I proposal.
Protect Your Assets With Lawyer Matthew Harris
If you are drowning in debt, it may be worth considering bankruptcy. If the only thing stopping you is the fear of losing your assets, contact Matthew R Harris Law P.C. to discuss your specific financial situation. Matthew Harris can explain the best way to protect as many of your hard-earned assets as possible, if not all of them. Reach out today to request a case evaluation.