What Must a Seller Disclose About Property Defects?
April 9, 2023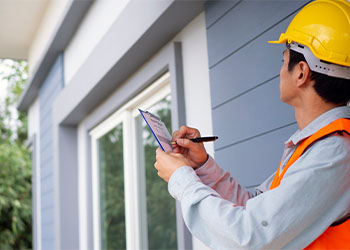 Buying and selling real estate can be both exciting and frustrating. Even though the total number of sales in Toronto decreased by nearly 48% from Q4 of 2021 to Q4 of 2022 (according to the TRREB Commercial Report), any kind of purchase in Ontario is bound to make an impact on you and your business. Both buyers and sellers should educate themselves on real estate law and how certain regulations will affect them. In particular, it's important to understand the relationship between seller disclosures and property defects.

To speak with a lawyer about a seller's obligations to disclose property defects, reach out to Matthew R Harris Law P.C. The firm is proud to serve those in the Toronto, Ontario area as well as Hamilton, London, and Ottawa.
Common Disclosures
Each province sets their own rules on real estate transactions, but there are some common disclosures you should keep your eye out for. These can include environmental hazards like mold, property line disputes with neighboring buildings, the presence of asbestos in any of the building materials, the presence of lead in paint, structural issues, a leaky roof, or any natural hazards such as lying in a flood zone or on an earthquake fault line.
Disclosure Requirements in Ontario
The first question you'll need to answer is, "What information is a seller required to disclose?" Ontario divides these into two categories of defects that must be called out to potential buyers. The first category covers patent problems, which are defects that are visible and noticeable to a home inspector or buyer. The second category covers latent problems or problems that would not be readily apparent to someone inspecting the home. In Ontario, the seller is not required by law to disclose any patent issues, only latent ones. The rationale here is that since anyone can see a patent problem, they don't need to be specifically called out.
When and How Disclosures Are Made
The next question to answer is, "When and how are seller disclosures made?" Sellers are required to provide the buyer with a Seller Property Information Statement (SPIS) listing known latent defects that could affect the safety of those who live in the house, or its structural integrity. This can be done after the buyer and seller have reached an agreement but must be done before closing.
Remedies for Concealed Defects
Some buyers are understandably concerned about finding defects after the sale of a property. Note that a seller is only responsible for disclosing defects they're aware of. Depending on how long they've owned the property, it's possible there will be some they don't know about.
If you believe there was information that wasn't disclosed that the seller knew about, you have a few options. First, you can file a lawsuit against them and begin the commercial litigation process—but you must have substantial evidence to prove the seller concealed the defect. Another option is to demand payment from the seller for your expenses related to addressing the defect. Lastly, you can contact your insurance company or another entity for guidance.
How a (Commercial) Litigation Lawyer Can Help
Anytime you suspect undisclosed defects, your first step is to contact a real estate dispute resolution lawyer. An experienced lawyer can help you understand your options and will be able to evaluate whether the defect is considered "patent" or "latent" and whether the buyer would have been expected to know about it. They can then advise you on the best approach for compensation and help you through the entire process.
Skilled Legal Guidance
If you're in the Toronto, Ontario area and would like to speak with a lawyer about a seller disclosure concern, contact Matthew R Harris Law P.C. to schedule a consultation.